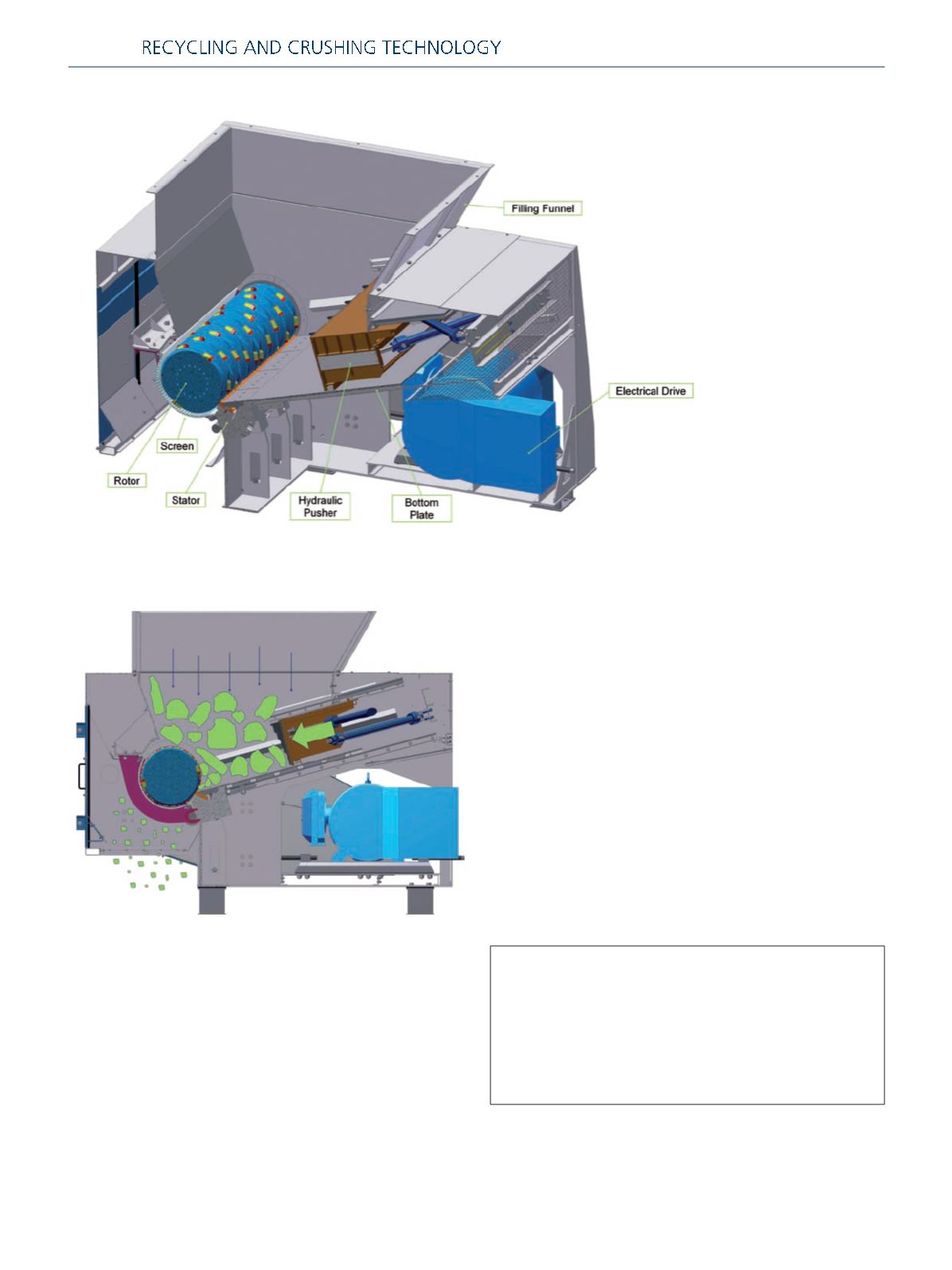 chine can be configured to account for the properties of dif-
ferent feed materials. For easy to shred materials, for instance
foils, high speeds are preferable in order to attain a high
throughput. Solid semi-finished plastic products, full plastics
as well as thick or heat-sensitive materials are shred at lower
speeds.
The blades of the rotor shaft can be utilized on both sides
and are rotated with minimum manual effort. The counter-
blade can be adjusted. This ensures that the cutting gap is
➠
www.bhs-sonthofen.de
Extrusion International 5/2016
34
Recycling machines from BHS-Sonthofen:
When taking over AMNI Maschinenbau GmbH in 2013,
BHS-Sonthofen extended its product portfolio of recycling
machines by adding shredders and granulators with cutting
technology. Today, the company offers a wide range of shred-
ders, granulators and crushers with impact and shear crus-
hing alongside cutting technology.
always optimally calibrated. It can also be used on two sides
and replaced within the shortest time.
The design engineers have also attached considerable im-
portance to high availability in the context of adapting the
machine to various requirements: The screen basket can be
changed within a few minutes. This is advantageous when
destroying files, for example, if different protection classes
are applicable in successive batches.
Design of the Universal Shredder (NGU):
Up to 150 individual blades (yellow) are
mounted on the circumference
of the rotor shaft
Operating principle of the Universal Shredder (NGU):
The hydraulically driven slide presses the feed material
against the rotor, where it is cut and shred at the stator.
After attaining the desired size, it falls through the screen
basket downwards out of the machine